April 8, 2022
Posted by:

Modern Orthodontics

Category:

Modern Aligners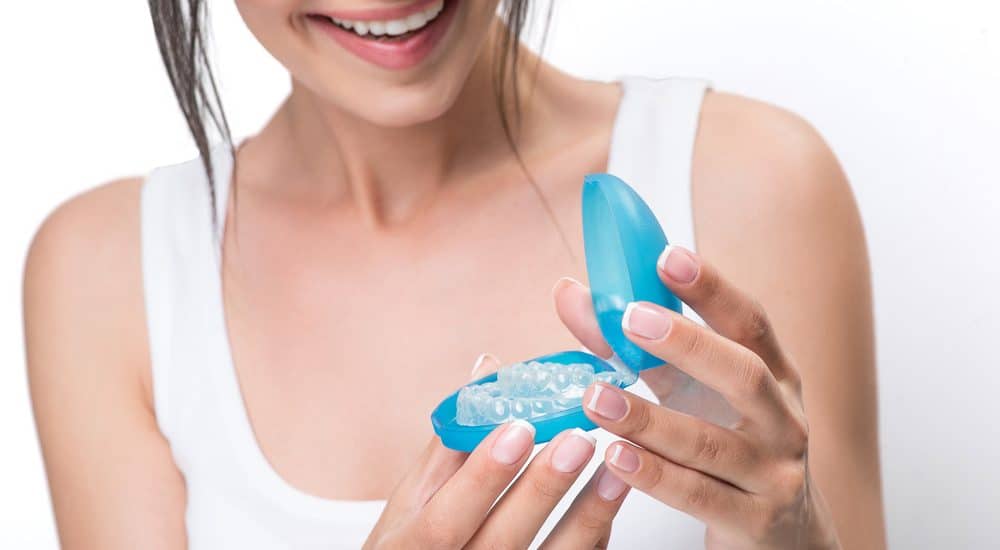 Braces used to be the solution for straight teeth. Today, instead of dealing with metal brackets on your teeth, you only need to exchange invisible Clearly Modern aligners at the direction of our orthodontist. Here's how our Clearly Modern orthodontic clear aligners are superior to braces.
How Are Clearly Modern Aligners a Superior Alternative to Braces?
Clearly Modern is a flexible option that is comfortable, invisible, and therefore, perfect for teens dealing with the pressures of school or adults not wanting to struggle with braces.
How Clearly Modern Works
Braces are attached physically to your teeth, but Clearly Modern works through a series of liners that are made from medical-grade plastic. This makes them completely invisible. So all you need to do is progress through your liners every two weeks or so, which will slowly straighten out your teeth.
Why is Clearly Modern a superior option then? There are quite a few benefits that might make any adult or teen more likely to use Clearly Modern.
Removable
One of the best things about Clearly Modern aligners is that they are removable. This means that you have complete control over your appearance. As an adult, you might especially appreciate this, rather than wearing braces while you go to work.
Of course, you do need to remember to wear your liners for around 20 hours a day. You can take them out when you eat and still brush or floss your teeth.
Comfortable
Clearly Modern aligners are a much more comfortable option because they're clear liners. They won't poke around at your cheeks and jaw or cut your lips or tongue. They're also a little gentler in adjusting your teeth, although you still need to have realistic expectations here—whether you have braces or liners, your teeth will hurt as you adjust your teeth.
Eating
With braces, you can't eat certain foods. You just can't risk something getting stuck in the metal or snapping the metal, so caramel, corn on the cob—those foods are out.
Since Clearly Modern aligners are removable though, you can eat whatever you want. Eat whatever you want, brush and floss your teeth, and then just insert your liners back in. not only will this improve your ability to eat, but you will be better able to care for your teeth.
Conclusion
You can choose either invisible aligners or braces, but in the end, Clearly Modern aligners are the superior option. Not only is it invisible, but it's comfortable and easy to use. You may even have better dental care overall since you can keep flossing! Which option you choose is ultimately up to you, though, as long as you keep taking care of your teeth. Give us a call today to get started on your Clearly Modern journey!