I feel so fortunate to be an orthodontist. I absolutely love what I do! Every day I have the opportunity to change my patients' smiles. I realize that the change is more than just having straight teeth. That new smile can bring out confidence and personality that was once hidden. It is a transformation that will never cease to amaze me. -Dr. Alan Wong
Dr. Alan Wong is devoted to providing each of his patients with gentle, effective orthodontic care that straightens their teeth and creates a healthy and beautiful smile. He believes in treating each person who comes to his practice with gentleness and compassion, welcoming him or her into his orthodontic family.
The Modern Orthodontics offices, in Clermont, Apopka, and Bushnell, have been custom designed by Dr. Wong, with patient comfort in mind. He has assembled a team of fun, knowledgeable, and friendly staff members who genuinely love what they do. With an emphasis on creating a happy, positive environment for the patients, the office is filled with smiles and laughter.
Perhaps the greatest testament to the orthodontic care that Dr. Wong and his team provide, is the fact that many dentists send their own children to see him when they are ready for orthodontics.

Education and commitment to continuing education
Dr. Wong received his Bachelor of Science degree in Nutritional Studies and then his Doctorate of Dental Medicine from the University of Florida. Following that, he served as a dentist with the rank of lieutenant in the United States Navy, then he returned to college for his orthodontic residency training at the Montefiore Medical Center in Bronx, NY. In his final year there, Dr. Wong was chief resident.
Believing it is his responsibility to continue furthering his knowledge and expanding his professional skills, Dr. Wong regularly takes continuing education courses at the local, regional, and national levels. As oral healthcare is a constantly evolving discipline, he knows it's essential to stay on the leading edge of developments in treatment methodologies and technological advances in order to provide his patients with the best options available.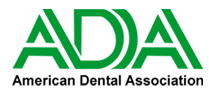 Away from work
Having grown up in Fort Lauderdale, Florida, Dr. Wong now calls Clermont his home. When he's not caring for patients, you'll often find him working out, watching movies, and driving or racing his cars.