September 6, 2022
Posted by:

admin

Category:

Modern Aligners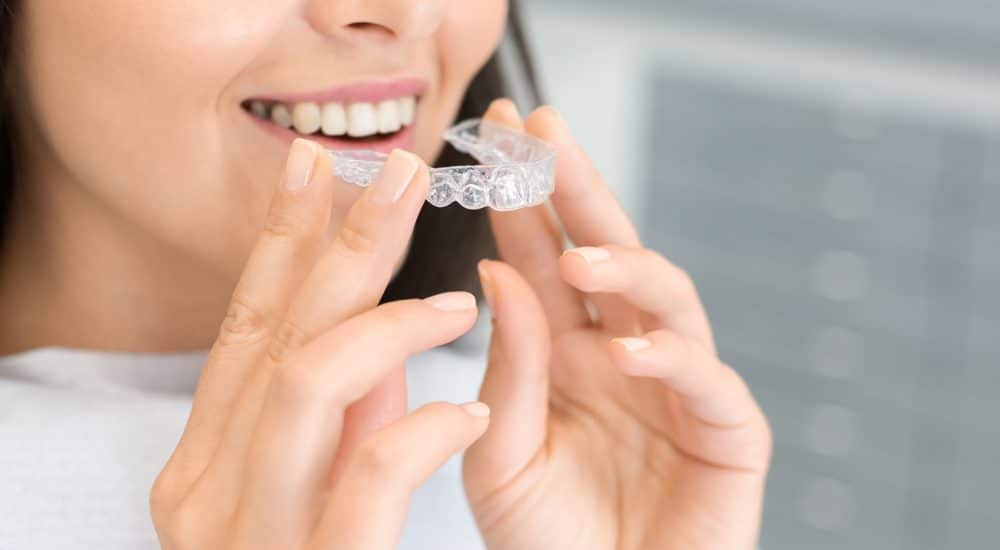 Clear aligners are a great way to achieve a brighter, straighter smile while improving dental hygiene. Compared to braces, they're much more comfortable, and patients feel more confident in their daily lives. Without the stigma of braces or large metal brackets, you can undergo orthodontic treatment without worry.
There are many benefits to clear aligners Apopka. As a tool designed to help meet dental goals and a way to make dental care easy, it should come as no surprise that these aligners can change your life. Here are just five of the ways they can do so:
Five Ways Clear Aligners Can Change Your Life
Straighter Teeth
Perhaps the most obvious way clear aligners can change your life is by helping you get straighter teeth. Over the course of your treatment, clear aligners are used to realign and straighten teeth that are crooked, overlapped, or have gaps. 
With straighter teeth, your smile will look better than it ever has. You'll feel more confident smiling and laughing around others without fear of them noticing crooked teeth or gaps between them.
Better Dental Hygiene
Many people don't realize it, but crooked and cramped teeth can actually lead to poor dental hygiene. Through no fault of your own, misaligned teeth are simply harder to clean and protect against cavities and other dental concerns. Even if you try as hard as possible, you're still more likely to encounter complications when your teeth aren't straight.
After clear aligners have done their job to straighten your teeth, you'll benefit from better and easier dental hygiene. You'll have an easier time flossing, and when you brush, your teeth will be cleaned from all angles.
Easier Maintenance
Braces make it incredibly hard to floss and brush your teeth, not to mention that there's a list of things you can and cannot eat during your treatment. With clear aligners, however, maintenance is easy.
Clear aligners can be removed at any time so that you can brush and floss your teeth. When using them, you aren't restricted from eating certain foods as you won't have to worry about breaking a bracket or getting food stuck under the wire.
Comfort
Clear aligners are hardly noticeable even when you're wearing them. They're smooth, easy to put on and remove, and have minimal discomfort even after changing them out for a new set. Braces, on the other hand, have an adjustment period as your lips get used to having metal wires and brackets. They're much more painful and adjusting them takes time.
Using clear aligners means you're more comfortable during your appointments. Even when you switch to a tighter set of aligners in order to progress your treatment, you'll experience less discomfort than you would after an appointment to tighten braces.
Easier Dental Appointments
With braces, you must schedule an appointment every couple of weeks for your dentist to tighten the wires. This is both time-consuming and painful. If you don't have dental insurance, these appointments are also very expensive.
Clear aligners make dental care easy. When you need to change out your old aligners for a new set, you just have to swing by the office to pick them up. It's quick, easy, and inexpensive, making dental care easier than ever.
Conclusion
Clear aligners are a great way to receive dental care, whether you're a working professional or a high school teen. Unlike braces, they aren't as painful and they make treatment easy for anyone.
Anyone that wants to get a straighter smile or receive dental care, but doesn't want to deal with metal braces, can benefit from the advantages that clear aligners have. Call us today to schedule an appointment with our orthodontists, who will create a personalized treatment plan for you.