November 1, 2022
Posted by:

Modern Orthodontics

Category:

Modern Aligners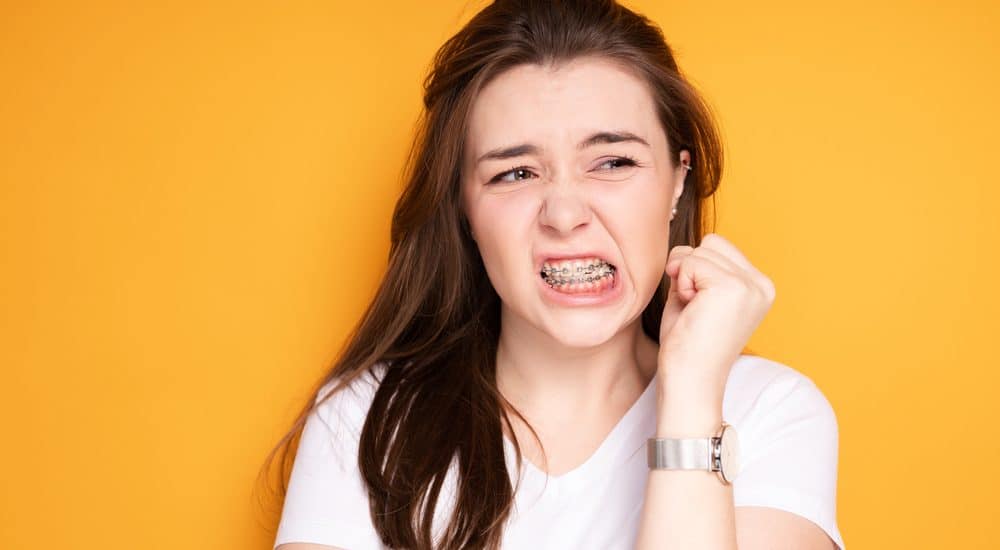 When it comes to straightening their teeth, patients have a couple of options: standard braces or clear aligners. Depending on the patient's orthodontic goals, they may be limited in what they can choose, but most of the time, they can make the choice on their own. 
In many cases, however, those who chose standard braces quickly start to wonder if it's possible to switch to clear aligners.
Clear aligners do come with a lot of benefits, and while standard braces aren't uncommon, more people are choosing clear aligners for their orthodontic treatment. Keep reading to learn whether making the switch is possible.
Wondering what are the 'best clear aligners for me'?
Can I Switch to Clear Aligners From Standard Braces?
The short answer is yes, you can switch from standard braces to clear aligners. Now, this may depend on your unique orthodontic goals, as sometimes standard braces may be the best or only option. But in most cases, you can make the switch without causing any delays in your treatment plan.
It's vital to consult your orthodontist before you become too set on the idea of switching from standard braces to clear aligners. They'll be able to tell you more about how to make the switch and if your treatment plan and goals are compatible with clear aligners.
In What Situations Can I Not Switch to Clear Aligners?
There are some ways that standard braces can move your teeth that clear aligners can't. Unfortunately, if your teeth are at an awkward angle or need special movement, then clear aligners will probably not be an option for you. Bridgework, for example, cannot be done with clear aligners. You'll need to use standard braces for this dental issue.
Your orthodontist will be the best resource for whether or not you can make the switch. They'll be the most familiar with your specific circumstances and treatment plan, so talk with them about making the switch. Even if the answer is no, they may have some advice on how you can still use clear aligners in the future or how your treatment plan can be adjusted in order to use clear aligners.
What Situations Allow Me to Make the Switch?
If your orthodontic goal is just to straighten crooked teeth, then you'll probably be able to make the switch immediately. Clear aligners are great at slowly moving crooked teeth and allow you to go about your day without uncomfortable or visible metal braces.
In some cases, you may not be able to switch to clear aligners right away, but it may be possible in the future. This includes cases where you're trying to correct a number of different orthodontic issues. You may need to use standard braces to bridge your teeth and then switch to clear aligners when it comes time to straighten them all.
How Do I Make the Switch?
Switching from standard braces to clear aligners isn't that complex. All you need to do is talk with your orthodontist about your interest in clear aligners and follow their instructions. They'll be able to advise on if and when you can make the switch and what the process of doing so will look like.
Usually, you'll schedule an appointment with your orthodontist to have your teeth scanned. This will allow them to order your first set of clear aligners. Once they're ready, your old braces will be removed, and you'll go home with a new set of clear aligners.
Conclusion
Clear aligners are great as long as you have the discipline to wear them for at least 22 hours every day and remember to clean them frequently. For most teens and adults, they're a fantastic orthodontic option that won't impact their appearance yet still produce effective results! Call us today if you're interested in switching to clear aligners and want to know more.